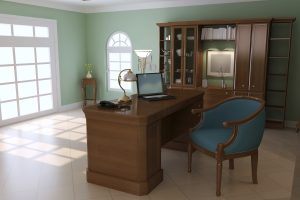 More often than not, a Last Will and Testament fails to address a decedent's wishes for how to distribute his or her personal property. Personal property may include low-value tangible items, keepsakes, high-end artwork, jewelry, antiques, coin collections or valuable wine or liquor collections, among other things.
Here are some general tips for a decedent's heirs to keep in mind when there are no instructions on distributing personal property:
Always have high-value items appraised.
Try to collaborate and determine how the property will be distributed.
Always use best efforts to evenly distribute the property.
If an agreement cannot be made, try to bargain for a special item.
Make adjustments to cash distributions on high-value items.
Buy out a party if you are interested in a specific item.
In the event that a dispute arises and an agreement cannot be made, sell the item and split the proceeds equally.
If you are unable to come to an agreement, it may be necessary to have a Court intervene.
While most estates contain personal property of little to no monetary value, some may contain high-value items that can often lead to contentious issues when a Last Will and Testament fails to address the distribution of those items.  For this reason, hiring an experienced attorney can help resolve complex issues arising from the distribution of personal property.
If you are in the process of distributing a decedent's personal property, an experienced attorney may assist in providing the legal guidance necessary to help resolve any contentious issues. From the simple to the complex, the attorneys at Blodnick, Fazio & Clark are skilled in all aspects of probate and estate administration and are dedicated to representing their clients with diligence and compassion. With law offices conveniently located in Garden City, Nassau County, and Babylon, Suffolk County, the firm is dedicated to providing high-quality legal representation at reasonable costs. Contact our Long Island estate planning lawyers at (516) 280-7105 to arrange a free consultation.