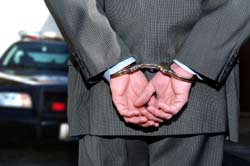 The Health Care Reform Law commits the government to more aggressive efforts to find and prosecute Medicare fraud. Under the new law, funding will be increased to aid those efforts. The number of Medicare Fraud investigative offices across the country will double, so the agency will have the people and resources to address this serious problem.
Medicare fraud costs the country, and we taxpayers, billions of dollars. No one can argue with more strenuous enforcement of the law here. But it's perfectly okay for a legitimate healthcare provider to be concerned about becoming the object of a witch hunt. We've all seen how new employees can be really gung-ho about their new job, to the point that they push blindly, although in good faith, to do what they think their new employer wants them to do, even if they aren't always accurate in that estimation.
It's understandable for healthcare providers to be concerned that these new investigators to be hired may fall victim to that all-too-human misplaced enthusiasm. Let's hope the new fraud investigators are fully and completely trained to focus on real fraud and not speculation or witch hunts.
………..
Protect yourself and your business. Call (516) 280-7105 to arrange a free consultation or fill out our contact form.