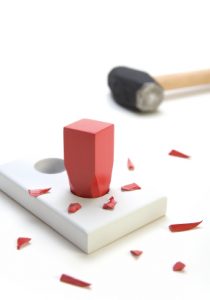 Sure there are some times when one size can fit all. Tents, for example. Bathrobes. Umbrellas. But when it comes to starting a business, it really doesn't work that way.
If you're a restaurant, or a dry cleaner, or some other kind of business that requires people to walk in your front door all the time, location is the most important consideration.
But what if you're a wholesaler of electronic parts? If your marketing plan or sales force are good enough, you can be anywhere.
It's the same way with the structure of your business. There are many things to consider when starting a business. Are you a sole entrepreneur? A group of two or three people? Or a consortium of many? You may all have different tax considerations. The structure of your business will have a significant tax impact on each of you, and it may be different for each of you. Should you be a Sole Proprietorship, a Partnership, or a Corporation. And what about LLC's and LLP's? You need to consult your tax advisers and a good business attorney to make the smart choice.
For further exploration, we provide a list of things you will need to start a business in New York — or most places in the U.S., for that matter. Our sister site, NYBizAtty, also provides a comprehensive Resource Center for New York business owners with hundreds of links to free resources from various state agencies and business-centric organizations, including free training and counseling, online courses, startup ideas, licensing information, etc.
………..
Protect yourself and your business. Call (516) 280-7105 to arrange a free consultation or fill out our contact form.