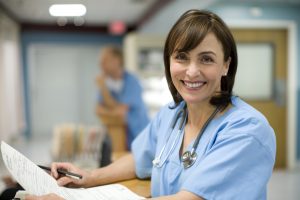 When opening an independent medical practice, there are many new hurdles to conquer that medical professionals typically do not face when working in a hospital. Predictable challenges can include financing, staffing, equipment sourcing, and record keeping, to name a few. One factor that has become nearly essential over the past decade in private practices is the utilization of an individual Practice Facilitator (PF) or practice facilitation team.
Practice facilitation is a supportive service comprised of trained individuals that is offered to primary care practices. Responsibilities of PFs can range from quality improvements, organizational development, general practice improvement, and project management. The goal of practice facilitation service in independent care is to make improvements to the practice that benefit all aspects of the agency, leaving the medical professionals to focus on the treatment of their patients.
Quality improvement (QI) is a key component in any successful business model; however, it requires a fair amount of organizational stability and a willingness to change one's established practice methods. Though progress is possible when QI is implemented within an existing practice, it can often be met with some initial resistance. For new practices, proactively adopting quality improvement measures at the business' genesis can have a higher potential for long-term success within the practice's performance and the attention to patient care.
The integration of Practice Facilitators in independent medical associations first began at England's Oxford Prevention of Heart Attack and Stroke Project in 1982. Through the support of PFs in this study, clinicians were better able to improve patient screening for cardiovascular disease. By the 1990s, this comprehensive new approach to primary care had spread to several Canadian provinces, as well as the United States, Australia, and the Netherlands.
The widespread adoption of practice facilitation has accelerated the rate at which new medical treatments, models, research and guidelines can be shared between medical professionals and put into effect across the country. Improvements in preventative medicine, mental and behavioral health services and chronic disease management brought forth by PFs has effectively changed the way U.S. healthcare providers are approaching care.
If you are a licensed medical provider and have interest in opening a private practice, it is important that you speak to a knowledgeable healthcare and medical practice lawyer who can outline your options and aid in the creation of your business model. The attorneys at Blodnick, Fazio & Clark have a wealth of experience with the formation of private healthcare practices and will help ensure your individualized business needs are addressed. To speak with our attorneys or schedule a free consultation, call our Nassau office at (516) 280-7105, or Suffolk office at (631) 669-6300.