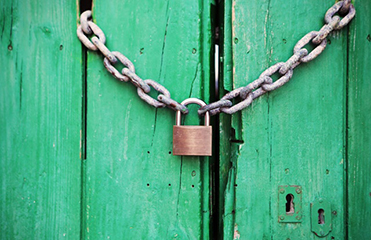 WeWork, the largest commercial real estate tenant in New York City, has been evicted from its offices in Midtown South after allegedly violating the terms of its lease. The eviction is the latest in a series of troubling stories surrounding the company, which received a major shakeup after it began a corporate restructuring this past summer. This, combined with major financial troubles and the recent exit of its CEO, has left the well-being of WeWork in question.

WeWork is a commercial real estate company that leases workspaces out to small businesses, freelancers, and others who may want a personal workspace but can't afford to lease a full office. One of its primary selling points was "hotdesking," a practice in which the same workspace is rented out to different businesses in shifts. In theory, this would allow WeWork to earn several times more rent from the same space than they would if only one person rented out the space.
In practice, however, hotdesking has proved to be remarkably unpopular, and it has struggled to maintain profitability. Its financial problems are what led it to restructure, and that restructuring, in turn, led to the alleged violation of the lease. This is because the lease was moved from WeWork itself to a holding company, which did not meet the $5 billion minimum financing required by the lease. In addition, the landlord alleges WeWork owes $30,000 in back rent and other fees. WeWork denies any wrongdoing, and it was granted a stay by a court, halting the eviction for now.
Whether you're buying or selling a commercial property, an experienced attorney can advise and represent you and your business through the complicated process of commercial real estate transactions. With offices conveniently located in Garden City, Nassau County, and Babylon in Suffolk County, the firm provides high-quality legal care at reasonable prices. The attorneys at Blodnick, Fazio & Clark are well-versed in all phases of commercial real estate transactions and are dedicated to saving their clients both time and money. Call (516) 280-7105 to arrange a free consultation or visit our contact page.