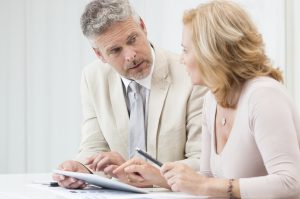 Having a medical practice evaluated by a professional is extremely important in order to avoid contentious issues in the future, especially when there are multiple stakeholders as part of the practice. With that being said, here are some important factors to take into consideration prior to having your medical practice valued:
Look at the fair market value of the practice.
Consider having an expert come in and evaluate the fair market value of your practice. Fair market value is defined as "the price at which the property would change hands between a willing buyer and a willing seller when the former is not under any compulsion to buy and the latter is not under any compulsion to sell, both parties having reasonable knowledge of relevant facts."
Make sure your accounting and operational data are up-to-date.
It is important to always maintain your books in order to receive the most accurate evaluation of your medical practice's value. If you do not account for certain income, then your medical practice may be undervalued.
Maintain all necessary documentation.
It is important to preserve documents, such as tax returns from years prior, income statements, receipts from tangible practice items, managed care contracts, billing reports, procedure schedules, and even cash co-payment logs, among others. This will assist in getting you the best possible evaluation when it comes time to retire or sell your share of the practice.
Make sure your personal affairs are in order.
In New York State, a medical practice is considered marital property, whose value is subject to equitable distribution if no prior written agreement between the spouses exists. This means that, in the event of divorce, the non-practicing spouse would have a financial interest in the medical practice. For this reason, it is important to consider your personal situation when having a medical practice valued.
Get a second opinion.
While it may be costly, it can be beneficial to hire more than one evaluator to analyze your medical practice's value.
If you are looking to have your medical practice evaluated, an experienced lawyer can provide you with the guidance necessary to help secure your financial future. From the simple to the complex, the attorneys at Blodnick, Fazio & Clark are skilled in all aspects of health care law, including finance, sale, partnership, shareholder and operating agreements. With law offices conveniently located in Nassau County and Suffolk County, the firm is dedicated to providing high-quality legal representation at reasonable costs. Call (516) 280-7105 for our Nassau County office or (631) 669-6300 for our Suffolk County office to arrange a free consultation.