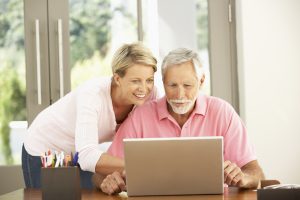 A Power of Attorney is a type of document known as an advance directive, and it is an essential part of any comprehensive estate plan. Far too many people begin planning their estates without a Power of Attorney in place, though, which is an oversight that can become extremely costly later. Here are five reasons you should make sure you have a Power of Attorney in place for yourself as part of your estate plan:
It can prepare you for the possibility of becoming incapacitated

"Incapacitation" is the legal term for when someone becomes unable to handle their own personal affairs. Often, this is the result of illness or injury, and in elderly people, it can be the result of mid- or late-stage dementia. While it can be difficult to even think about that possibility, much less discuss it, having a Power of Attorney can help ensure you will always have someone taking care of your personal affairs.

You can make sure your bills will always be paid

Someone with a Power of Attorney typically also has access to your bank accounts and other financial assets. This can seem frightening, but it is essential to ensuring your bills are paid if you become unable to manage your own financial matters. That means you will never need to worry about falling behind on utilities, rent, credit card bills, or other charges simply because you had trouble handling those things yourself.

You can put someone you trust in charge of your affairs

When you form Power of Attorney, you can choose who you want to give that power to, including creating substitutes if your first choice is unable to handle the responsibility, for whatever reason. This means you will always have someone in charge of your affairs who you trust, rather than leaving it up to the courts to decide who is in charge of you. This also makes it less likely that you will be put in the care of someone who will take advantage of your incapacity to benefit themselves at your expense.

You can avoid the issues of seeking a guardianship

If you do not have a Power of Attorney in place, then any of the legal or financial issues that would normally be handled by someone through the power of attorney must instead be handled by a guardian. This guardian is appointed by the court, and it can be an arduous legal battle simply to get a guardian appointed. Even once they have been appointed, you do not know if it will be someone you trust or even someone you personally know. That can all be avoided just by having your Power of Attorney in place, however.

Your loved ones can be secure knowing you will be cared for

In addition to giving you peace of mind, a Power of Attorney can also help your family and friends know you will be cared for if you become incapacitated. They will be happier knowing you are in the care of someone who has your best interests at heart and will definitely be happy to avoid the legal trouble that can arise when you do not have advance directives in place. That is why you should speak to a lawyer with knowledge in elder law who can help you determine what would work best for you and your family.
If you are in the process of estate planning, an experienced attorney can provide you with the legal guidance necessary to help you make informed decisions that will affect both you and your loved ones. The attorneys at Blodnick, Fazio & Clark are skilled in all aspects of estate planning and are dedicated to representing their clients with diligence and compassion during this emotional time. With offices conveniently located in Garden City, Nassau County, and Babylon, Suffolk County, the firm is dedicated to providing high-quality legal representation at reasonable prices.  Please call (516) 280-7105 for our Garden City office, or (631) 669-6300 for our Babylon office, or fill out our contact form for a free consultation.