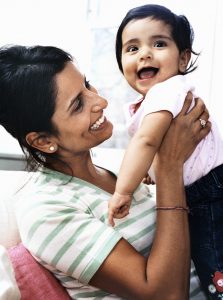 For a person to execute advanced directives such as a Health Care Proxy, Living Will, and Power of Attorney he or she must have the mental capacity to understand what he or she is signing and the power that is being given to the designated agent(s) named in the documents. If an individual does not have adequate capacity to execute advanced directives, an Article 81 proceeding may be commenced in order for a court to appoint a guardian. Article 81 of the New York State Mental Hygiene Law allows a proceeding to occur before a judge, where a person may request that the court appoint a guardian to act on behalf of a mentally incapacitated individual.
An appointed guardian may be given the power to:
Manage property of an incapacitated individual;
Make healthcare decisions on behalf of an incapacitated person;
Hire and fire home health aides;
Manage finances such as bank accounts, pay bills, and discuss sensitive information with accountants, attorneys, or financial advisors; and
Complete applications for long-term care benefits through the Medicaid program; among others.
In New York, to request that a guardian be appointed, a petition must be filed with the Supreme Court. The petition will include background information regarding the individual believed to lack mental capacity, the reason for the petition, and evidence showing that the individual will suffer harm if a guardian is not appointed. A court evaluator will then conduct an investigation to determine whether or not the individual lacks capacity. The evaluator will also interview family members and make a recommendation about who should be appointed as his or her guardian.
Once the investigation is complete and a recommendation is made to the court, the judge can appoint a family member, or even a third-party such as a lawyer, to be the person's guardian. A guardian will have certain powers given to them by the judge and has the responsibility to adhere to the judge's orders. A guardian is typically required to submit accounting reports of the person's financial records, as well as other time consuming and expensive requirements, to ensure that no wrongdoing is occurring. Having advanced directives in place before an individual does not have the capacity to make decisions will help eliminate certain complexities involved with commencing a guardianship proceeding, as well as preserve resources and save time.
If you are in a situation where you may need to initiate a guardianship proceeding, it is imperative to seek the consultation of an experienced New York estate planning lawyer. From the simple to complex, the attorneys at Blodnick, Fazio & Associates PC are skilled in all aspects of estate planning and are dedicated to representing their clients with diligence and compassion. With an office conveniently located in Garden City, Nassau County, the firm is dedicated to providing high-quality legal representation at reasonable costs. Contact our Long Island estate planning lawyers at (516) 280-7105 to arrange a free consultation.