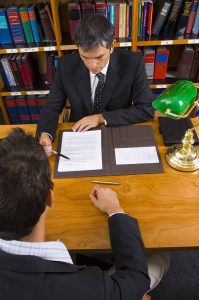 An executor of an estate is the person named to act on behalf of the decedent. An executor has a fiduciary duty to ensure that the decedent's wishes for the disposition of his or her property and assets are carried out accordingly. In addition, the executor is responsible for the administrative process of an estate, including paying taxes and creditors. Furthermore, an executor is not required to have prior experience or knowledge in the field.
Although an executor is not required to have prior experience, he or she must have the capability to address any and all issues that may arise during the estate administration process. As noted above, the executor must perform certain estate administration duties. These duties and responsibilities include the following:
Probating the Last Will and Testament;
Marshalling assets;
Managing property;
Maintaining all necessary records;
Paying creditors;
Filing estate tax returns;
Preparing accounting reports; and
Distributing assets to the intended beneficiaries, among others.
It is worth mentioning that an executor may be entitled to a commission through the estate. However, in the event that an executor fails to comply with certain duties or fails to execute the estate administration properly, he or she may be held personally liable for their actions and may not receive the commission. For this reason, it is important to speak with an experienced New York estate lawyer that may assist the executor with the administration process. Hiring an estate attorney will help mitigate the risk of complications arising in the process.
If you are an executor who is in the process of administering a decedent's estate or if you are a testator that is planning for your future needs or the needs of a loved one, it is important to seek the guidance of an experienced New York estate planning lawyer who can help you to achieve your goals. From the simple to complex, the Long Island estate planning lawyers at Blodnick, Fazio & Associates are skilled in all aspects of estate planning and dedicated to representing their clients with diligence and compassion. For more information or to schedule a consultation, contact our Garden City estate planning lawyers at (516) 280-7105.