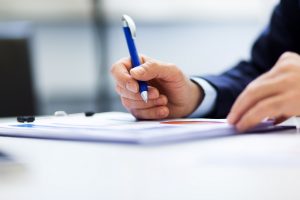 It is important for a named trustee to understand his or her duties and responsibilities. A trustee is responsible for safeguarding the trust assets for the settlor and his or her beneficiaries. A trustee has a fiduciary responsibility, which holds an individual to a higher ethical standard. A trustee shall adhere to the trust documents in order to remain compliant with the settlor's wishes. In addition, a trustee should be aware that the failure to follow the terms of a trust document could result in their discharge and the forfeiture of commissions.
The following is a brief overview of a trustee's duties:
Investments Must Be Prudent. A person cannot make risky investments and must balance the interests of current and future beneficiaries.
Distributions Must Be Evaluated. A trustee must examine a beneficiary's needs and source of income, among other things, prior to providing them with a distribution.
Accounting and Finances Must Be Reported. A trustee must track all income, distributions, and expenditures and provide an account of this information to the beneficiaries annually.
Taxes May Be Paid. Depending on the type of trust an annual tax return must be filed and taxes may have to be paid.
Delegating Certain Functions Is a Viable Option. A trustee cannot delegate his or her responsibility as trustee. However, a trustee can delegate certain functions such as hiring financial advisors, accountants, lawyers, and bookkeepers to make investments, interpret documentation and pay taxes.
Commission. A trustee is entitled to reasonable compensation for his or her service.
It is important to remember that the assets within a trust do not belong to a Trustee, and he or she must follow the terms of the Trust and put the interests of the settlor and beneficiaries before their own. The failure to do so, as well as failure to adhere to certain duties, may result in personal liability. To mitigate the risk of personal liability, it is important to consult an experienced attorney who can advise a trustee of his or her fiduciary duties and obligations.
If you are in the process of planning for your future needs or the needs of a loved one, an experienced New York estate planning attorney can give you the legal guidance necessary to help plan for their future. From the simple to complex, the attorneys at Blodnick, Fazio & Associates are skilled in all aspects of estate planning and dedicated to representing their clients with diligence and compassion. For more information or to schedule a consultation, contact our Garden City estate planning lawyers at (516) 280-7105.