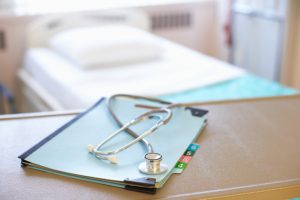 In 2006, the Medical Orders for Life-Sustaining Treatment or MOLST program began in Onondaga and Monroe Counties and was later implemented on a statewide basis. In 2010, the Department of Health updated the MOLST form to remain compliant with the Family Health Care Decisions Act (FHCDA). A MOLST form is an advanced directive that a person may choose to execute to ensure that his or her wishes for end of life are carried out properly. Requesting a MOLST form helps assist in facilitating a discussion between medical professionals and patient's or his or her legal surrogate to develop an adequate treatment plan that reflects the patient's desires in the end stages of life.
It is important for a terminally ill patient's family members or loved ones to be familiar with the MOLST form because even though it has been in existence since 2006, many physicians or other hospital workers are not aware of it. Traditionally, a MOLST form is a medical document that is only executed in the event that a person wishes to receive or avoid life-sustaining treatment and is receiving long-term care and is likely to die within a short time period based upon his or her prognosis by a licensed medical professional. Once a treatment plan is created, a licensed physician is required to verify and sign the form. Once the document is properly executed, all medical professionals are required to follow those orders.
The MOLST form is usually a pink document that can be easily accessed in the event of an emergency so that medical professionals may follow a patient's life-sustaining treatment orders for cardiopulmonary resuscitation (CPR), intubation, and ventilation, among others. The MOLST form is very critical for patients that are near the end of life. This document is beneficial because it is recognized by other healthcare facilities. Therefore, a patient and his or her family members or loved ones do not need to have a new dialogue regarding life-sustaining treatments each time they enter a new institution.
If you are in a situation where you may need to initiate the execution of a MOLST form, it is imperative to seek the consultation of an experienced New York elder lawyer. From the simple to complex, the attorneys at Blodnick, Fazio & Associates PC are skilled in all aspects of estate planning and elder law and are dedicated to representing their clients with diligence and compassion. With an office conveniently located in Garden City, Nassau County, the firm is dedicated to providing high-quality legal representation at reasonable costs. Contact our Long Island estate planning lawyers at (516) 280-7105 to arrange a free consultation.