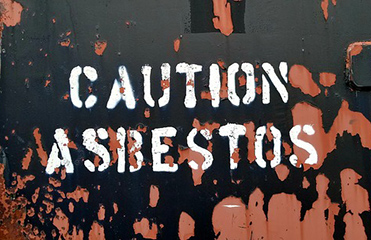 Garrett Motion, a former subsidiary of Honeywell International, Ltd., is suing Honeywell over an indemnification agreement it signed prior to being spun off from Honeywell. The indemnification agreement requires Garrett to indemnify Honeywell against costs and liabilities related to car brakes Honeywell once manufactured that contained asbestos. Garrett claims the agreement is unlawful and has decided to sue after nearly a year of unsuccessful negotiations with Honeywell.
An indemnification agreement is a contract where one person or organization agrees to cover certain costs on behalf of another person or organization. One common form of indemnification agreement is an insurance agreement, where the insurer indemnifies (in other words, agrees to cover) the insured against car accidents, damage to their house, doctors' visits, or whatever other costs are related to the insurance. Indemnification agreements are also often included in other contracts to protect one party or another from certain potential liabilities, such as protecting a supplier from being held liable for products damaged during delivery.
In this case, prior to spinning off Garrett Motion into its own independent company, Honeywell saddled Garrett with an indemnification agreement requiring Garrett to indemnify Honeywell against asbestos-related liabilities. The agreement was, allegedly, not made at arm's-length, meaning Honeywell may have used its position as Garrett Motion's parent company to force Garrett to take on the asbestos liability before spinning it off into an independent company. The result, if the agreement is held to be valid, would be that Garrett would be paying off Honeywell's asbestos liabilities and costs for the next thirty years.
Garrett claims the indemnification agreement is illegal for two main reasons. First, the liabilities are historically Honeywell's, not Garrett's, and they argue the indemnification agreement should not apply retroactively. Second, they argue that the indemnification agreement allows Honeywell to exercise control over Garrett's corporate decision making in a way that more resembles a loan than an indemnity. Because of this, they are seeking compensatory damages, as well as cancellation of the indemnification agreement.
The business law attorneys at Blodnick, Fazio & Clark are skilled and knowledgeable in the area of business law and commercial transactions, including indemnification agreements.  With an office conveniently located in Garden City, Nassau County, and Babylon in Suffolk County, the firm provides high-quality legal care at reasonable prices. If you require legal assistance concerning business startups, formation, corporate acquisitions and mergers, corporate restructuring, or another business matter, call (516) 280-7105 or fill out our contact form for a free consultation.