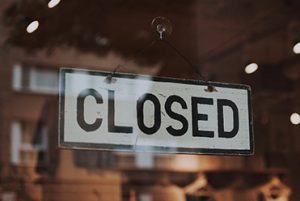 The coronavirus has occupied the attention of America for months now, with people quarantined in their homes to avoid contracting or spreading the disease. This effort to slow the spread of the coronavirus, however, has had a deleterious effect on the economy, and businesses are eager to return to normal so they can begin making money like they did before. Employees, however, are less than enthusiastic about returning to work in the middle of a pandemic, and they have been turning to the courts for a remedy.
The coronavirus, also called COVID-19, is the most substantial health crisis facing the United States right now. However, even with the disease still infecting and killing thousands of people every day, businesses are seeking to reopen to the public after months of government-enforced quarantine. Invariably, this means forcing employees back to work, even when they still feel afraid of being infected. Many employers have added precautionary measures to protect their employees, but many are afraid even social distancing rules and personal protective equipment will not be enough to stop the spread in enclosed areas.
These fears have already manifested in the form of lawsuits by employees against their employers. Most of these suits have emerged from allegations of unsafe working conditions, or suits by whistleblowers alleging retaliation or wrongful discharge by their employers. Other common sources of litigation against employers include claims of disability discrimination, such as failures to accommodate requests to work from home, as well as refusals to grant legally required leave for confirmed or suspected coronavirus infection. Employers who wish to avoid this liability should take steps to ensure they are in compliance with state and federal law, as well as ensure their employees are as protected as possible from possible COVID exposure.
The business law attorneys at Blodnick, Fazio & Clark are skilled and knowledgeable in the area of business law and commercial transactions.  With offices conveniently located in Garden City, Nassau County, and Babylon, Suffolk County, the firm provides high-quality legal care at reasonable prices. If you require legal assistance concerning business startups, formation, corporate acquisitions and mergers, corporate restructuring, or another business matter, call (516) 280-7105 or fill out our contact form for a free consultation.