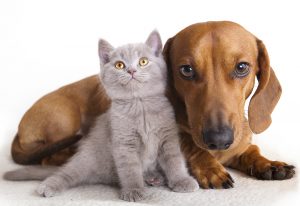 Today, furry friends have become part of the family. Recently, more pet owners are looking to ensure that their pets are taken care of in the event he or she becomes incapacitated or dies. One way to ensure that a beloved pet is taken care is to establish a comprehensive pet trust. A pet trust is a valid legal directive that provides protections to ensure that a pet is well taken care of in accordance with the owner's wishes.
The benefits of establishing a pet trust include the following:
Mitigates the risk of issues arising from a will contest when leaving either a small or substantial amount of assets for the care and wellbeing of a pet;
Ensures that funds will be disbursed for the benefit of the pet in order to ensure that the pet is well cared for;
Permits an investment trustee;
Sets forth a trust protector to monitor the funds;
Establishes guidelines for caring for the pet in the event the owner becomes incapacitated or dies;
Ensures that the pet will remain with the owner in the event he or she is placed in a long-term care facility.
Documents the decedent's wishes for the burial or cremation of the pet in the event that the pet passes away; and
Documents the decedent's wishes for the remaining assets after the pet's death.
Establishing a pet trust can radically impact an estate plan, especially when it comes to avoiding probate. Many individuals believe that a family member or relative's promise to care for their pet is enough. However, this is not always the case. For those with greater assets or complex situations, creating a pet trust may be an essential tool in order to protect your pet's and your heirs' interests.
If you are in the process of planning for the future needs of your pet, an experienced New York estate-planning attorney can give you the legal guidance necessary to ensure that your pet is cared for in the future. From the simple to complex, the attorneys at Blodnick, Fazio & Clark are skilled in all aspects of estate planning and dedicated to representing their clients with diligence and compassion. For more information or to schedule a consultation, contact our Garden City estate planning lawyers at (516) 280-7105.