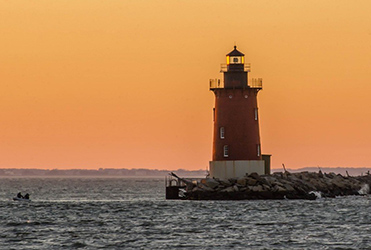 It's hardly a secret that many people look to Delaware when they want to incorporate a new business or reorganize an old business. However, people unfamiliar with business law might wonder why someone would want to incorporate there, even people who don't intend to do business there. After all, isn't it easier to just incorporate in your own state?
One of the first things you need to understand is that you can incorporate your business in any state you want, and still do business in any other state in America. The catch, however, is that any state your business is incorporated in has jurisdiction over your company for the purposes of taxation or litigation. In other words, when you pay taxes for your company, you pay it to the state that it's incorporated in; and if you're sued, you can be brought into court in whatever state you're incorporated in by default.
It's not that hard, then, to guess the advantage of incorporating in Delaware: its laws are very favorable to businesses, in several ways. Its corporate tax laws are favorable to business, for example, and better than many other states, allowing you to keep more of your profit. Delaware law also is very flexible about how you can structure your company, and it offers privacy by not forcing you to disclose the names of officers or directors on your formation documents. Due to the extent of business dealings in Delaware, its court system also carries a lot of respectability, which makes it favorable as a spot for incorporation, even if you live in a state with a lower corporate tax rate (like Wyoming and Nevada, which have no corporate tax rate).
However, there are drawbacks to this strategy. If you're incorporated in Delaware but aren't physically located there, you may be liable for taxes in both Delaware and the state where you're headquartered. You would also need to meet the filing requirements for both states to be able to remain in business. This can be extremely burdensome, especially for smaller companies just starting out that principally do business in one state.
Deciding how to incorporate your business can be confusing, and you should contact an attorney with knowledge of all areas of business law to help you make the best business decisions for you. The business attorneys at Blodnick, Fazio & Clark have the experience you need to make your business successful.  If you want assistance in incorporating your business, or you're interested in learning more about the benefits of incorporation, please call our Nassau County business lawyers at (516) 280-7105, or, for our Suffolk County business lawyers, call (631) 669-6300.