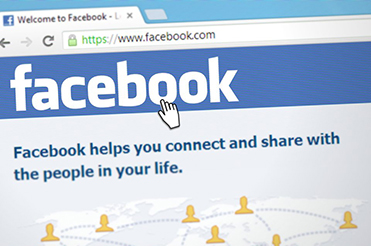 Facebook intended to launch a new cryptocurrency, known as Libra, but it has faced increased scrutiny from regulators, both in the United States and abroad. Libra would supposedly have permitted financial transactions to be done worldwide, without relying on Wall Street banks or other financial institutions. Although Facebook had initially managed to secure the partnership of major companies like Mastercard, Visa, eBay and PayPal, most of these partners have since dropped their support. As a result, Libra appears to be in serious trouble, and it is unclear whether it will ever launch at all.
Cryptocurrency refers to one of several digital "currencies" that exist only as data encoded by a computer algorithm, produced by so-called "crypto miners" with powerful supercomputers, rather than being minted by a government. The supposed benefits of cryptocurrencies were that it allowed people to conduct financial transactions anonymously while avoiding the regulatory pains that come with engaging in traditional financial markets. This is supposedly possible due to a mechanism known as the "blockchain," which records every transaction conducted with the cryptocurrency in a publicly searchable "ledger" that is automatically updated, and which cannot be altered or erased.
However, regulators have begun to crack down on cryptocurrency transactions, due to the risk of cryptocurrencies being used to launder dirty money, as well as the potential for cryptocurrency to be used to evade sanctions or taxes. Indeed, the supposed anonymity of cryptocurrency transactions didn't stop the IRS from sending letters to 10,000 cryptocurrency account owners to inform them they needed to pay taxes on the income made from selling cryptocurrency. The IRS also recently issued new guidance on the issue, an important sign that the government won't simply allow people to circumvent the financial system with virtual currencies.
In this context, Facebook is facing an uphill battle to achieve its goal of creating a digital finance system that is independent of both traditional financial institutions and governments. The House Financial Services Committee, while questioning Facebook's CEO Mark Zuckerberg about Libra, seemed dissatisfied with his answers about how Libra would comply with regulators. Zuckerberg himself seemed unable to answer exactly what laws, if any, he believed should apply to Libra, which leaves the future of the cryptocurrency in doubt.
Advances in technology have made the world of business more complex than ever before. The business attorneys at Blodnick, Fazio & Clark have the experience you need to make your business successful in this new, hi-tech environment.  If you want assistance in incorporating your business, or you're interested in learning more about the benefits of incorporation, please call our Nassau County business lawyers at (516) 280-7105, or, for our Suffolk County business lawyers, call (631) 669-6300.