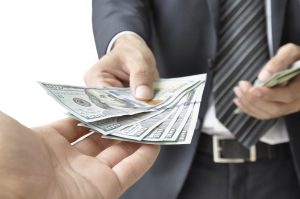 One of the biggest benefits a business can offer its staff is an employer-sponsored insurance plan. According to the Kaiser Family Foundation, employer-sponsored health insurance plans benefit as many as 152 million people in the U.S. Unfortunately, many New York businesses and  workers are facing the harsh reality of rising insurance costs, which are far outpacing that of employees' wages.
According to a study conducted by The Commonwealth Fund, last year, employer-sponsored insurance premium costs for single and family coverage increased by double-digit percentages in New York. From 2016 to 2017, the average annual premium costs increased by 10.5%, to $7,309, for single coverage benefits and 10%, to $21,317, for family coverage. This is drastically higher than the increases that occurred nationwide during the same period, a 4.4% increase, to $6,368, for single coverage and a 5.5% increase, to $18,687, for family plans.
Along with premiums, out-of-pocket costs are rising too. Last year, New Yorkers saw a 14.7% increase in out-of-pocket costs, to $7,393, or 12% of median income. This is up from 2016, when costs were $6,445, or 11% of the median income. Sara Collins, the lead author of the study and Commonwealth Fund vice president for health care coverage and access, stated that higher out-of-pocket costs may discourage individuals from accessing health care when they need it, including filling prescription drugs.
What's worse is that, in June 2018, more than a dozen insurers proposed rates that would further increase costs to consumers in 2019 by as much as 24%. The New York State Department of Financial Services was able to reduce the proposed rate increases significantly but failed to hold off the increase completely. On August 3, 2018, the Department of Financial Services announced that it approved rates that would increase costs to individuals by 8.6% — 64% less than what the insurance companies sought. According to state officials, the action saved New Yorkers $314 million in 2019.
Rates will also increase by 3.8%, on average, for individuals who get their insurance through a small-group plan provided by employers that have up to 100 staff members, according to New York State. Originally, the insurance companies sought a 7.5% increase in the small-group market.
According to the 2018 benchmark Kaiser Family Foundation Employer Health Benefits Survey, as many as 57% of businesses offer health benefits to employees. Employers that do not offer health benefits tend to be small organizations, almost half (47%) of which cite cost as the reason they do not offer a plan to their staff members.
Some businesses that do offer health coverage offer incentives to employees to not enroll, either for enrolling in their spouse's plan (13%) or opting out of their employer plan (16%).
If you are a New York business owner and require guidance regarding the legalities of offering or withholding an employer-sponsored insurance plan, it is important to consult the guidance of an experienced New York business lawyer. The lawyers at Blodnick, Fazio, and Clark are experienced in handling various legal matters relating to businesses, large and small, as well as corporations. For more information or to schedule a consultation, call our Nassau County business lawyers at (516) 280-7105 or our Suffolk County business lawyers at (631) 669-6300.