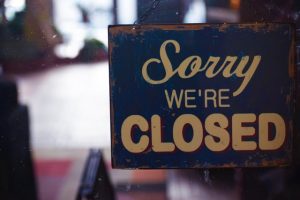 A Limited Liability Company (LLC) is one of the many business entities that one can form in New York. An LLC is defined as a company that combines elements of a partnership, sole proprietorship, and a corporation. In this type of business structure, the owners, or members, are generally not personally liable for the LLC's losses and lawsuits.
Operating an LLC may not always go as planned. If you no longer wish to operate your business under the LLC, you may dissolve it. However, it is necessary to properly and officially dissolve the LLC in the State of New York. Failure to properly dissolve the business entity can lead to legal complications and monetary penalties.

There are a handful of reasons as to why someone would want to dissolve an LLC, which include, among others:
Membership consent to dissolve;
Violation of an operating agreement which mandates the dissolution;
Unlawful business activity;
Illegal management.
The first step in dissolving a Limited Liability Company in New York State is to close all business tax accounts. A few common taxes that your LLC may owe include the New York Franchise Tax and various industry-specific Taxes. All outstanding taxes, unpaid fines, and other debts must be satisfied prior to closing the accounts. In addition, there must also be consent from the New York State Commissioner of Finance to dissolve the LLC.
The second step in dissolving an LLC in New York involves filing the Articles of Dissolution with the Department of State. A form can be found on the New York State Department of State: Division of Corporations, State Records, and Uniform Commercial Code's website. Once completed, this form must be mailed to the Department of State's office in Albany. Once this form is filed, the $60 filing fee is paid, and the document is processed, the LLC will no longer exist under New York State law.
If you need immediate action, the New York State Department of State offers three other options to expedite the process. If the business must be dissolved within 24 hours, there is an additional fee of $25 to expedite the process. In the event that the business must be dissolved immediately, there is an additional fee of $75 to process the dissolution within the same day. Also, there is a two-hour expediting process, which requires an additional payment of $150.
Based on your individual circumstances, a Limited Liability Company might not always be the best business entity for you. If you are faced with the need to dissolve your business, it is important to contact a skilled New York business law attorney. The New York business lawyers at Blodnick, Fazio & Clark are experienced legal professionals who can assist and guide you through the process. For more information or to schedule a consultation, contact our Long Island business lawyers at (516) 280-7105 or (631) 669-6300.