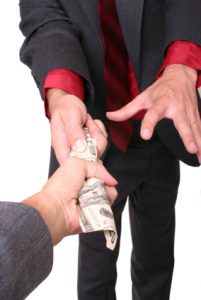 An interesting question has arisen as to who can collect no-fault benefits under New York law. New York regulations provide that only the patient and the provider can sue or arbitrate for medical benefits under the no-fault law. The question that arises is what happens when the provider assigns his medical benefits to a finance company or factor who purchases the accounts receivables or obtains a lien against them? (Learn more about how a factoring agreement works.)
Under New York law, the finance company or factor cannot sue to collect the receivables that are generated under the no-fault law because they are neither the provider nor the patient.
Some courts have held that the provider still has standing to sue — even though he has sold or assigned the receivables — as long as it would not be prejudicial to the insurance company. In fact, since the receivables themselves could not be assigned, the court has ruled in at least one case that it is actually the proceeds of the receivables, once collected, that were really assigned to the factor or finance company. Other courts and arbitrators have ruled, however, that once the receivables have been sold or assigned to third parties, the provider no longer has standing to collect.
This issue can be crucial if you represent a factor or finance company or are a healthcare provider considering entering into a receivables factoring agreement.
If your practice factors its receivables, or you are thinking about doing so, make sure your interests are protected. Call us to find out how.
………..
Protect yourself and your business. Call (516) 280-7105 to arrange a free consultation or fill out our contact form.