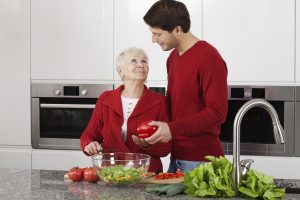 New York State offers two types of guardianship proceedings for adults:
Article 17-A guardianship under the Surrogate's Court Procedure Act (SCPA)
Article 81 guardianship under the Mental Hygiene Law (MHL)
While both of these proceedings involve a court being petitioned to appoint a guardian to care for the needs and property of another, there are some differences.
Article 17-A
An Article 17-A proceeding is intended for those that are intellectually or developmentally disabled. According to New York State law, a person that is eighteen years of age may make decisions on his or her own regardless of whether he or she is intellectually or developmentally disabled. Therefore, an Article 17-A proceeding may be commenced in order for a court to appoint a guardian that will assist with the individual's personal or financial needs.
Oftentimes, a parent will commence an Article 17-A proceeding. However, anyone that is eighteen years of age may petition the court to have a guardian appointed for a person that is intellectually or developmentally disabled. A petition to the court must include:
A certification from a licensed physician indicating that the individual is disabled and
A certification that the individual is unable to manage personal or financial affairs due to their disability.
The petitioner must serve interested parties, including the person they are seeking guardianship over, and the court must conduct a hearing before a guardian can be appointed.
Article 81
An Article 81 proceeding allows a court to appoint a guardian if a person is incapacitated. A person is found to lack capacity if he or she is:
Unable to take care of personal needs and manage property or financial and will suffer harm because of it; and
Cannot fully understand the nature and consequences of the inability to do so.
Article 81 proceedings can often be avoided if an individual has a comprehensive estate plan in place that includes advance directives, such as a Durable Power of Attorney, Health Care Proxy, Living Will, and HIPAA Authorization.
Once a petition is filed with the Court, a date will be set, and a hearing will be commenced. As part of the process, a court evaluator is appointed to review finances and medical records and to interview those involved. At the hearing, an evaluator will present evidence and provide a recommendation as to whether or not they feel a guardian is necessary. Finally, the court will determine if a guardian shall be appointed and whether the person asking to become a guardian is the right individual to act in such a capacity. If the Court feels the person asking is not the right person, it can appoint a different guardian, even potentially a stranger who has qualified to act as a guardian in general.
Having advanced directives in place before an individual does not have the capacity to make decisions will help eliminate certain complexities involved with commencing a guardianship proceeding as well as preserve resources, and save time.
If you are in a situation where you may need to initiate a guardianship proceeding, it is imperative to seek the consultation of an estate planning attorney. From the simple to complex, the attorneys at Blodnick, Fazio & Associates PC are skilled in all aspects of estate planning and are dedicated to representing their clients with diligence and compassion. With an office conveniently located in Garden City, Nassau County, the firm is dedicated to providing high-quality legal representation at reasonable costs. Contact our Long Island estate planning lawyers at (516) 280-7105 to arrange a free consultation.