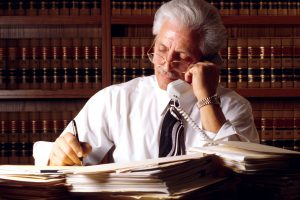 A testator has the ability to name anyone as executor of his or her estate. The executor is responsible for carrying out the administrative process of an estate and is not required to have prior experience or knowledge in the field. In New York State, the court usually honors the nomination of an executor selected by the testator unless there are grounds for disqualification.
According to the Surrogate's Court Procedure Act § 707, a nominated executor is ineligible if he or she is:
an infant
determined by the court to be incompetent or incapacitated
a non-citizen or non-permanent resident of the United States (unless a co-fiduciary is appointed)
a felon
not qualified as a fiduciary due to substance abuse, dishonesty, improvidence, want of understanding, or unfit for the execution of the office. This is a person who is likely to jeopardize the assets from the estate, which places the beneficiaries' interests at risk.
The person alleging that the nominated executor is ineligible must provide evidence, which is an expensive and time-consuming process. In addition, it will delay the estate administration and beneficiaries may not be entitled to any settlements until the issue is resolved. In many instances, challenging the nomination of an executor can be a waste of time and money, if you cannot prove that your reasons for the challenge reach the standards for a nominated executor being ineligible.
If a person simply mistrusts a nominated executor, he or she can retain an attorney who will correspond with the executor or their attorney in order to protect his or her interest in the estate. If you are in the process of planning for your future needs or the needs of a loved one, an experienced New York estate planning attorney can give you the legal guidance necessary to help plan for the future. From the simple to complex, the attorneys at Blodnick, Fazio & Associates are skilled in all aspects of estate planning and dedicated to representing their clients with diligence and compassion. For more information or to schedule a consultation, contact our Garden City estate planning lawyers at (516) 280-7105.